Second Stop Six Choice Neighborhood Community to Honor Legendary Basketball Coach
FORT WORTH, Texas, Dec. 6, 2021 – Block Companies, a nationally recognized multifamily and commercial construction firm, has been named general contractor for Hughes House, a mixed-use development that will add 210 residences in 2024 as part of the Stop Six Choice Neighborhood Initiative.
McCormack Baron Salazar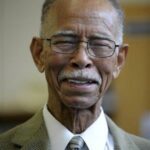 , the Initiative's lead housing partner, selected Block based on the company's commitment to excellence, reputation for implementing sustainable building practices and experience in connecting with minority-owned subcontractors, said MBS Senior Vice President Louis Bernardy, development director for Texas.
"We are pleased to see our partnership continue with the Block Companies as we move into the second phase of residential construction in the historic Stop Six neighborhood of Southeast Fort Worth," Bernardy said. "We trust Block to make every effort to engage the community in this transformation construction effort, and we know that Block will help us deliver Hughes House on time and within budget."
Known as a leading affordable housing builder in Texas, Georgia and Louisiana, Block is also the general contractor on Cowan Place Senior Living, a 174-unit, mixed-income community designed for residents 62 and older under construction at East Rosedale Street and Stalcup Road. The company has headquarters in Houston and Baton Rouge.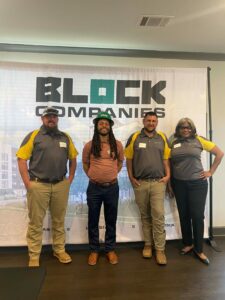 Designs for Hughes House are being finalized. The development is named for Fort Worth's famed Dunbar High School Boys Basketball Coach Robert Hughes Sr., the winningest high school basketball coach in history.
Hughes House will include retail and commercial space facing East Rosedale Street with one-, two-, three- and four-bedroom rental residences along Amanda Avenue, on part of the former Cavile Place public housing site.
"It's uplifting to see our community moving forward with the second phase of new housing in one of Fort Worth's most beloved neighborhoods," said Fort Worth Housing Solutions President Mary-Margaret Lemons. "These developments represent years of dreaming and planning on the part of Stop Six residents, community leaders and service providers who joined together to create a collaborative vision. We can't wait to welcome residents back home."
Block Managing Partner Jason Keller added: "The entire Block team is grateful for the opportunity to build communities like Cowan Place and Hughes House that truly have the power to transform neighborhoods. We are building homes for the long-term, and we will do everything we can to ensure that these properties are sustainable for decades."
Fort Worth Housing Solutions has set significant participation goals to ensure that minority- and women-owned businesses, firms and workers certified under the HUD Section 3 program have the opportunity to benefit from Choice Neighborhood Initiative construction.
| | | |
| --- | --- | --- |
| Activity | Target | Participation Goal |
| Construction | M/WBE | 25% |
| Professional Services | M/WBE | 15% |
| Section 3 Businesses | Section 3 | 10% of Total Dollar Amount |
| Section 3 Workers | Section 3 | 30% of New Hires |
| Section 3 Non-Covered Construction Services | Section 3 | 3% of Total Dollar Amount |
For information about subcontracting opportunities, email info@blockcompanies.com. For information about becoming a Section 3 worker, contact FWHS Workforce Coordinator Jerome Johnson at jjohnson@fwhs.org.
About Block Companies
Based in Houston and Baton Rouge, Block Companies is a nationally recognized builder of multifamily communities and commercial properties known for its commitment to developing projects that are designed and created using environmentally-friendly practices that result in sustainable spaces. The Houston Business Procurement Forum named Block its 2020 Majority Construction Firm of the Year, recognizing the firm for its effective outreach programs that engage minority-owned construction partners. General Contractors Magazine named Block one of New Orleans' 14 Best Commercial Contractors in Spring 2021 and the Greater Baton Rouge Business Report named Block one of the Top 100 Private Companies in 2020. Learn more at http://blockcompanies.com/.
About the Stop Six Choice Neighborhood Initiative
The Stop Six Choice Neighborhood Initiative is a multi-year effort developed by residents, community leaders and stakeholders to transform a historic community in Southeast Fort Worth into a vibrant, safe and sustainable community with access to quality education, healthcare, services and amenities – a "neighborhood of choice." The effort is guided by a 2019 Transformation Plan that calls for six phases of new, mixed-income housing, commercial space, neighborhood improvements and multi-purpose community hub and aquatics center. The U.S. Housing and Urban Development seeded the transformation with a $35 grant Choice Neighborhood Implementation Grant awarded to Fort Worth Housing Solutions and the City of Fort Worth in 2020. In all, the initial HUD grant is expected to trigger more than $345 million in investment and improvements for the Stop Six community.