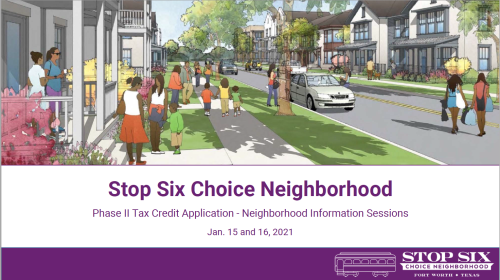 Fort Worth Housing Solutions is seeking support from the City of Fort Worth for Housing Tax Credits to help fund Phase II of the Stop Six Choice Neighborhood Initiative, a 210-unit, mixed-income community that will be called Hughes House.
The name honors longtime Dunbar High School boys' basketball Coach Robert Hughes Sr., the winningest high school coach of all time.
View the presentation from our Jan. 15 and Jan. 16 neighborhood information sessions about the tax credit application process and Hughes House here.