The Stop Six Choice Neighborhood is cohesive. Strong, multi-generational relationships and significant resources are the foundation, including circulating transit routes, long-standing, dedicated community providers, and an integrated educational framework with the capacity to support students from cradle to career.
The area enjoys proximity to the thriving Downtown Fort Worth central business district and the nationally acclaimed Near Southside Medical District, both within six miles and a 15-minute drive of Stop Six.
In recent years, the city has improved neighborhood infrastructure, Fort Worth Housing Solutions has assembled vacant land to enable large-scale housing revitalization, the Fort Worth Police Department has placed a substation in the neighborhood and activated community policing strategies, and a HUD-designated EnVision Center has opened to promote and enable resident self-sufficiency.
Community Identified Goals
The Stop Six Choice Neighborhood Transformation Plan captures a shared vision for this valued area: to create a vibrant, sustainable community with the attributes – education, healthcare, safety, services, amenities – of a neighborhood of choice.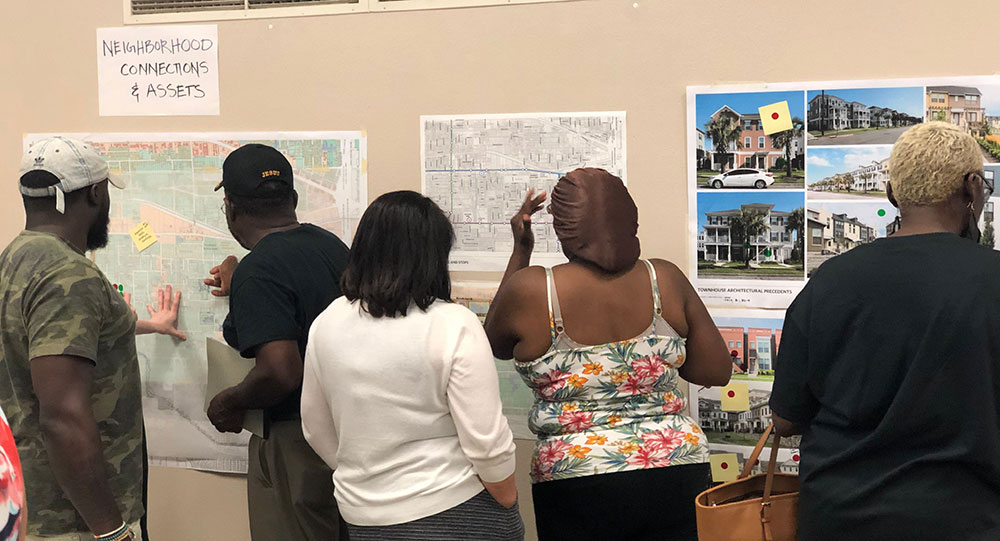 The Neighborhood Hub
Among the most frequently cited needs by Stop Six Choice Neighborhood residents are job training, employment assistance, education for all ages, financial literacy training, and primary healthcare.
The Stop Six Transformation Plan proposes to build a new Neighborhood Hub at the heart of the community that will be a single, highly visible site from which residents can easily access such critical services. Programs will include an expanded EnVision Center, a YMCA, a Head Start Center, a public library, family case management services and a host of other programs aligned to resident needs.
The co-location of job training and Head Start early childhood services at the Hub will eliminate a primary barrier to self-sufficiency and will enable young parents to take full advantage of these resources.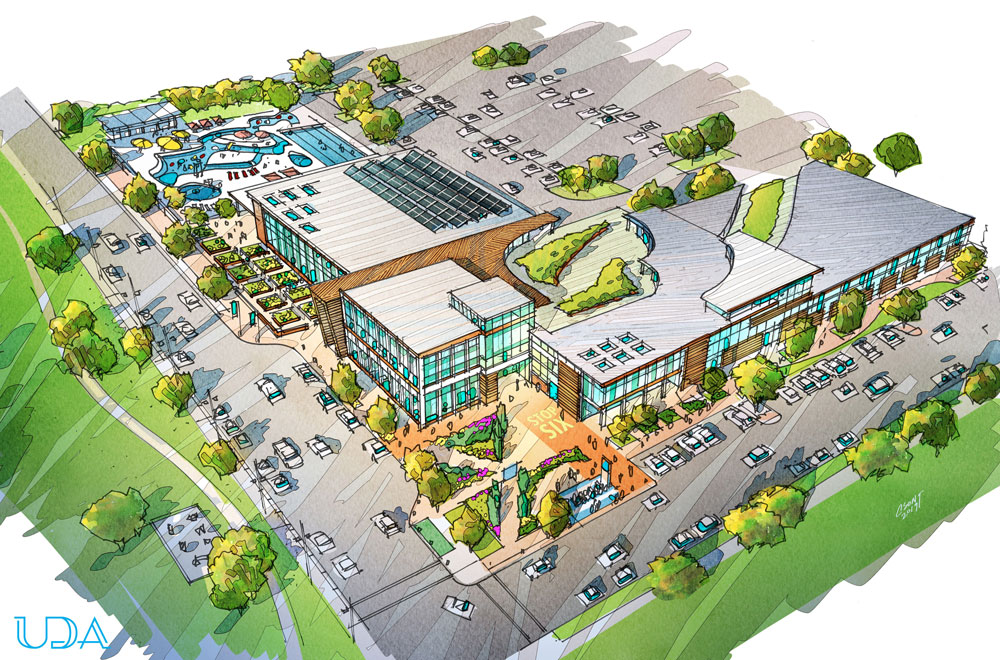 The Neighborhood Hub will serve as an expanded home for Fort Worth's HUD-designated EnVision Center and as the gathering place for neighborhood and city residents to access multiple services, resources and amenities.
Community Updates
From time to time, the Stop Six Choice Neighborhood Initiative team and our community partners hold a meeting to update the public on recent happenings with our various projects. A link to a recording of the most recent meeting is available below: