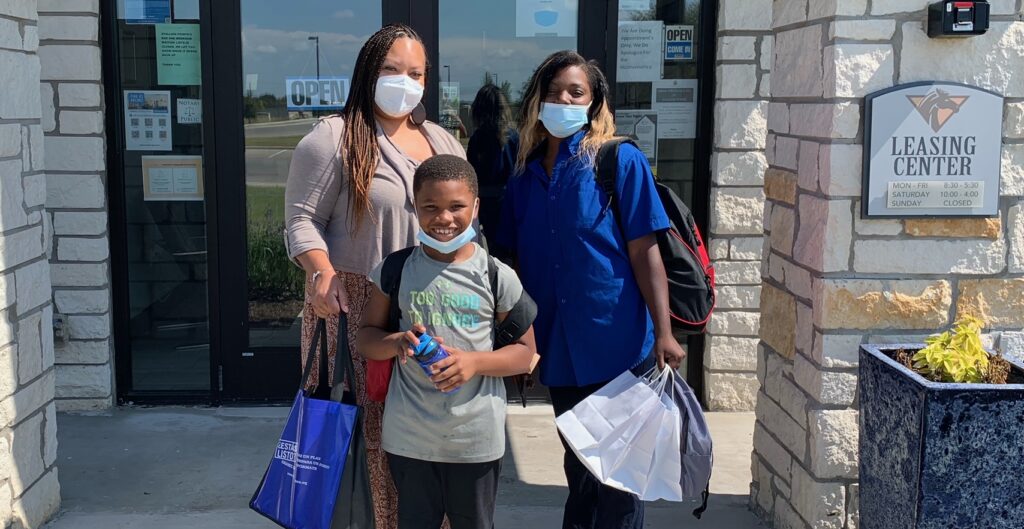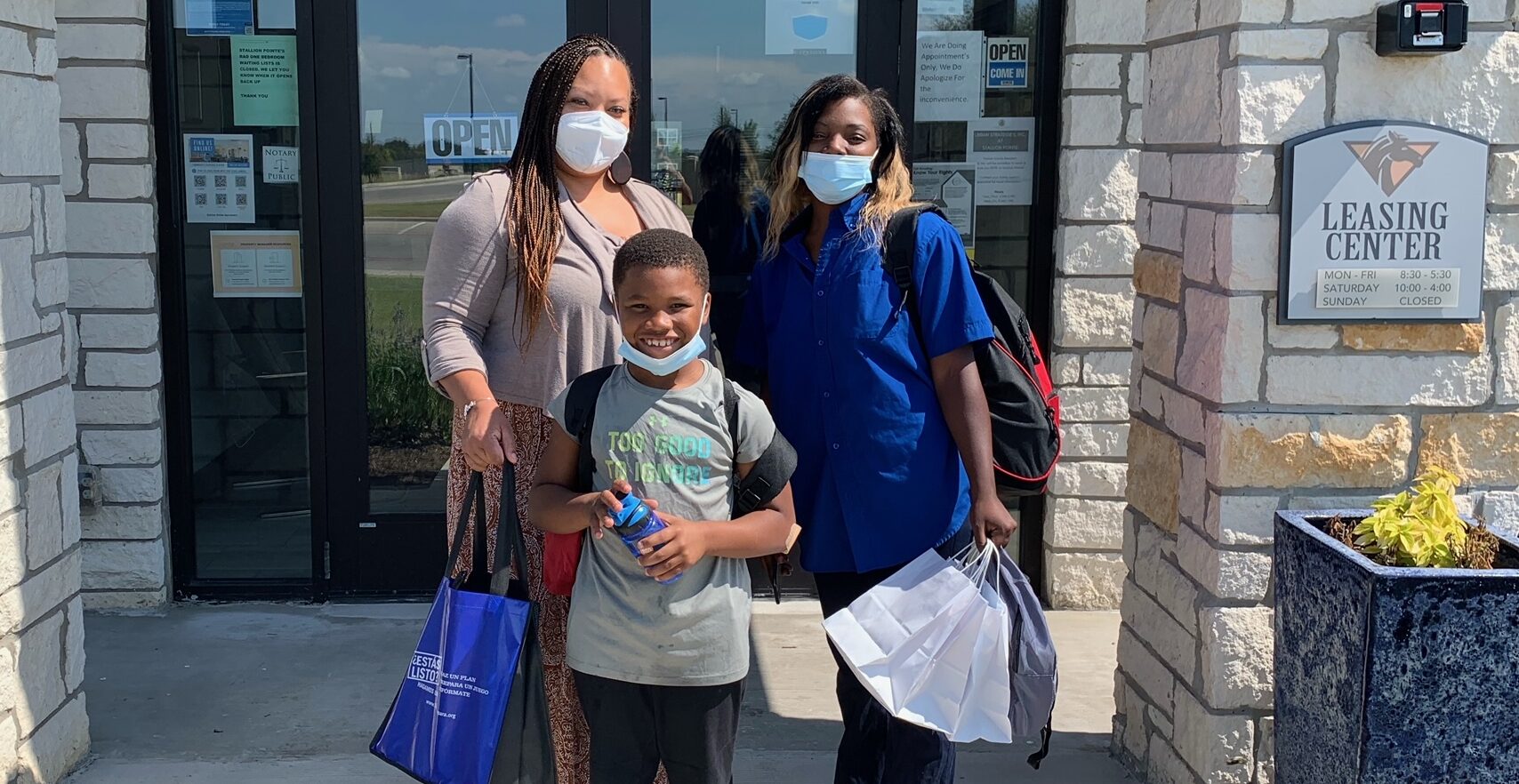 The Urban Strategies, Inc. (USI) Fort Worth team has opened four satellite centers across the city to better serve former Cavile Place residents who lived in the Stop Six area. The locations of the centers were strategically selected based on where residents currently reside.
The four locations (hours):
LVT Rise, 8201 Calmont Ave (Tue/Fri 9 am-1 pm, Wed 2-5 pm, Thu 1-5 pm)
FWISD Family Action Center, 5500 Norris Street (Mon 1-4 pm, Thu 9 am-12 pm)
Stallion Pointe Apartments, 9053 Race Street (Tue/Thu 2-5 pm, Wed/Fri 9 am-1 pm)
Handley Meadowbrook Community Center, 6201 Beaty Street (Tues/Thur 9 am-12 pm)
By removing the barrier of transportation, USI Fort Worth is better positioned to engage with and bring services to former Cavile residents, according to USI Fort Worth senior project manager Simeon Henderson. The four centers serve as hubs in their communities, and are accessible by walking or a direct bus route.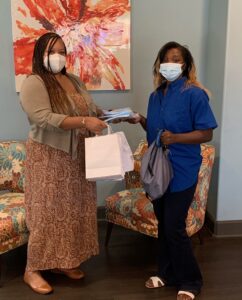 Opening centers convenient for former Cavile residents increases the likelihood of utilizing the services offered by USI Fort Worth, Henderson added. Family support specialists Tahshan Beck, Gail Phills and Cierria Jones, and education specialist Shanice Roberts, will be available at the four centers on a rotating basis.
The 236 families in Cavile Place that moved last summer are working with USI Fort Worth to focus on stability, with strategies to return to the community over the next few years as new residential properties become available. The new mixed-income, mixed-use development will have a variety of community amenities and essential services, and connectivity assets to assure a stable return and a thriving experience.
The Stop Six Choice Neighborhood Initiative is utilizing $35 million in seed money from the U.S. Department of Housing and Urban Development, awarded to Fort Worth Housing Solutions and the City of Fort Worth in April 2020.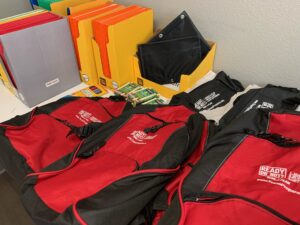 During this revitalization effort, USI Fort Worth will continue to support former Cavile Place residents by helping families remain engaged, and gain and grow their skills, while they participate in the redevelopment of Stop Six.
Founded in 1978, USI is a national nonprofit leader with extensive experience in developing and implementing people-centered strategies in communities that are undergoing comprehensive physical revitalization. USI partners in 38 communities in 22 cities/territories while working with community partners to develop economic opportunities, cradle-to-college/career success, high quality health services and a range of comprehensive service supports.
USI is an organization of color led by people of color seeking equitable results for children and families. Learn more at www.urbanstrategiesinc.org.