As the 2019-2020 school year came to an end and the summer approached, many teens were looking forward to sleeping in, playing video games or going on vacation.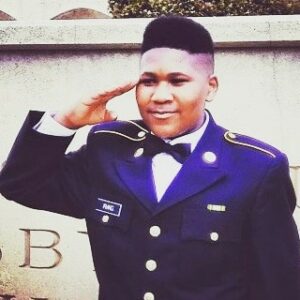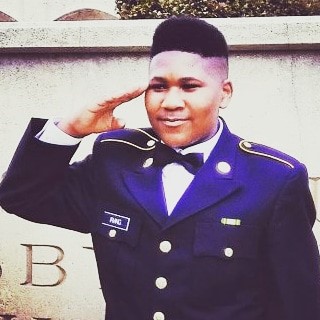 Not Joshua Irving, now a junior at Young Men's Leadership Academy in Fort Worth. He spent his summer as a Junior Servant Leader Intern assisting college students and the site director at a Children's Defense Fund Freedom School literacy camp held in Fort Worth this summer.
Operated by AB Christian Learning Center, Freedom Schools are a free, six-week summer literacy program for children. Joshua had participated in the program as second-grader growing up in the Cavile Place community. He remembered his Freedom School leaders fondly, so when he was offered the opportunity to work with school-age children, he knew he would be a good fit.
"I love working with kids, because when I'm having a bad day they cheer me up," he said.
Loretta Burns, executive director of AB Christian Learning Center, said Joshua was an asset to the summer program and a youth with "an innate ability to connect with the scholars." AB Christian served 105 children at five Freedom School sites last summer. Joshua worked at the East Pointe Church of Christ on Handley Drive.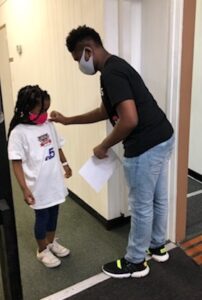 "He was always willing to go above and beyond to help in whatever area he was needed, and he challenged himself and his co-workers to work toward perfection," she said. "All the scholars loved Joshua and always wanted him in their classroom. We look forward to Joshua working with our program again next summer."
As a Servant Leader Intern, Joshua helped lead the 8 a.m. wake-up music, played games with campers to keep them active, and helped them practice reading and writing. The challenges of running a summer day camp during a pandemic meant everyone had to maintain social distancing.
"Most kids like to jump and hug as a form of expressing their excitement, and we just couldn't do that," he said.
Young scholars like Neveah, Payton, Phillip and Sarah kept a smile on his face, he said.
"Kids just want to be heard. It's not always about speaking; sometimes you just have to hear them out," Joshua said.
— reported by Keaira English, administrative assistant for the Stop Six Choice Neighborhood Initiative